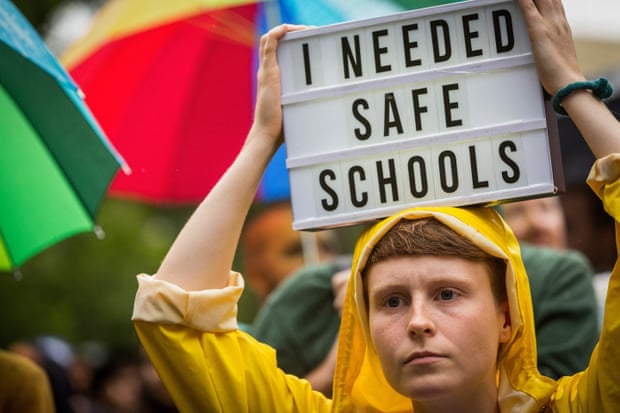 Image: Demonstrator supporting Safe Schools [Source: Guardian Online]
If there's only one article you ever read on the Safe Schools program — or one you want to share with friends, colleagues and family — this is the article.
Writing for the The Guardian Australia, Chris Bush responds to former Prime Minister Tony Abbott's call to de-fund the program.  A program, mind you, that was first given federal government funding while Abbott was prime minister.
Chris Bush is an educator and helped write the Safe Schools material — and he explains the history of how the program was formulated and what exactly is in the program, and why it is vital:
I was one of the authors of the program and I know exactly what it is. I also know how vital it is to the lives of young LGBTI students; if it had been around when I was at school it would have changed my life.